Scoreboard Numbers Toilet Bag - White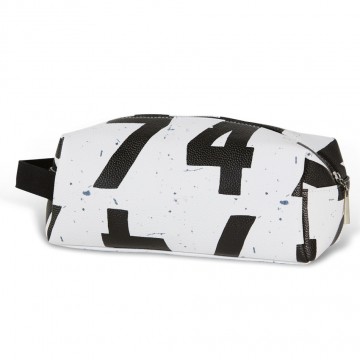 Product Code:
SN-Bag-ScoreboardWhite
Availability:
In Stock
Price:
AU$49.50
AU$38.00
Ex Tax: AU$38.00
Scoreboard Numbers Toilet Bag by Sporting Nation - White
Artwork on this bag features an image of metal scoreboard numbers widely used to display the scores of football, soccer and rugby matches in winter and cricket in summer.
Collected from far and wide these bats represent the 'chosen few'; they are the bats that were considered to be desirable by up and coming cricketers at the time.
As in tennis, manufacturers of bats used player endorsements to generate sales and unlike tennis this practice remains widespread today. The combination of variable colour, size and placement of each bat draws the eye and has created a pleasing panorama for the cricket fan who can recall this golden era of the game.
Sporting Nation creates photo art products from three of Australia's most popular past times from the 1970's, '80's and '90's. Under the banners of Fabric of Football, Slow Cricket and Wooden Tennis the products combine fine art and contemporary design aesthetics with Australian sporting heritage, celebrating specific aspects of each sport from this golden era.
This bag is made of quality PVC leather, very lightweight and durable!
Features: Fully lined, 5 internal pockets, nylon zipper with metal pull
Size: 25cm x 12cm x 11cm
Write a review
Your Name:
Your Review:
Note: HTML is not translated!
Rating:
Bad
Good
Enter the code in the box below: