The Koala Who Could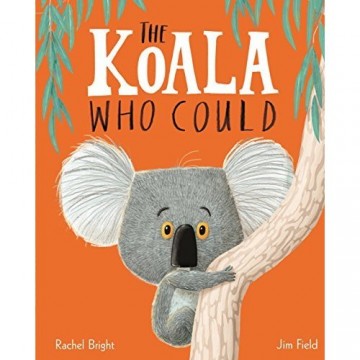 Product Code:
BOOK-Kids-KoalaWhoCouldPB
Availability:
In Stock
Price: AU$18.00
Ex Tax: AU$18.00
The Koala Who Could by Rachel Bright and Jim Field
A funny rhyming story about dealing with change and overcoming worries, from the bestselling creators of The Lion Inside.
In a wonderful place, at the breaking of dawn, where the breezes were soft and the sunshine was warm, a place where the creatures ran wild and played free ... A Koala called Kevin clung to a tree.
Meet Kevin. A koala who likes to keep things the same. Exactly the same. But sometimes change comes along whether we like it or not... And, as Kevin discovers, if you step outside your comfort zone and try new things, you might just surprise yourself!
Winner of the Evening Standard Oscar's Book Prize 2017 and the Sainsbury's Book Award 2017!
For Ages: 3+ years old
Dimensions (cm): 30 x 23.5 x 0.5
Format: Paperback
Write a review
Your Name:
Your Review:
Note: HTML is not translated!
Rating:
Bad
Good
Enter the code in the box below: