Ottolenghi FLAVOUR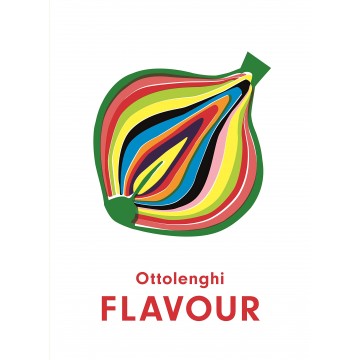 Product Code:
BOOK-OttoFlavour
Availability:
In Stock
Price: AU$55.00
Ex Tax: AU$55.00
Ottolenghi FLAVOUR by Yotam Ottolenghi
Flavour-forward, vegetable-based recipes are at the heart of Yotam Ottolenghi's food.
In this stunning new cookbook Yotam and co-writer Ixta Belfrage break down the three factors that create flavour and offer innovative vegetable dishes that deliver brand-new ingredient combinations to excite and inspire.
Ottolenghi FLAVOUR combines simple recipes for weeknights, low-effort high-impact dishes, and standout meals for the relaxed cook. Packed with signature colourful photography, FLAVOUR not only inspires us with what to cook, but how flavour is dialled up and why it works.
The book is broken down into three parts, which reveal how to tap into the potential of ordinary vegetables to create extraordinary food:-
Process explains cooking methods that elevate veg to great heights;
Pairing identifies four basic pairings that are fundamental to great flavour;
Produce offers impactful vegetables that do the work for you.
With surefire hits, such as Aubergine Dumplings alla Parmigiana, Hasselback Beetroot with Lime Leaf Butter, Miso Butter Onions, Spicy Mushroom Lasagne and Romano Pepper Schnitzels, plus mouthwatering photographs of nearly every one of the more than 100 recipes, Ottolenghi FLAVOUR is the impactful, next-level approach to vegetable cooking that Ottolenghi fans and vegetable lovers everywhere have been craving.
Format: Hardback
Pages: 320
Dimensions: 27.6cm x 20.1cm x 3.4cm
Write a review
Your Name:
Your Review:
Note: HTML is not translated!
Rating:
Bad
Good
Enter the code in the box below: