Air Freshener - Koala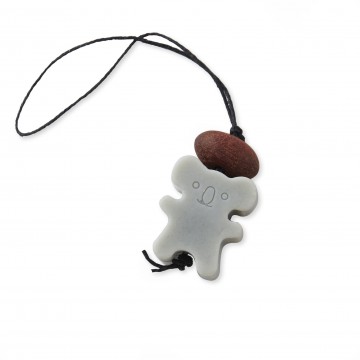 Product Code:
DIN-AF-Koala
Availability:
In Stock
Price: AU$16.00
Ex Tax: AU$16.00
Koala Air Freshener
This cute little wax koala is a vessel for pure essential oil blend 'clarity'.
Simply hang it in the car or in a small room and enjoy the fresh and addictive scent which includes may chang and patchouli – as always, never any synthetic scents! After a few months, when the scent starts to fade, simply apply a drop of 'clarity' essential oil blend to the Australian native timber bead, allow it to absorb, and the scent will be potent again!
Vegan friendly, free from palm oil + soy, hung on hemp string.
Dindi Naturals products are handcrafted in Australia using completely natural and environmentally-friendly ingredients. Made in Australia.
Ingredients: castor wax, sunflower wax, coconut oil, rice bran wax, essential oils of may chang, patchouli, frankincense, Spanish sage, rosemary and ylang ylang, charcoal
Write a review
Your Name:
Your Review:
Note: HTML is not translated!
Rating:
Bad
Good
Enter the code in the box below: