Life's a Parade Body Oil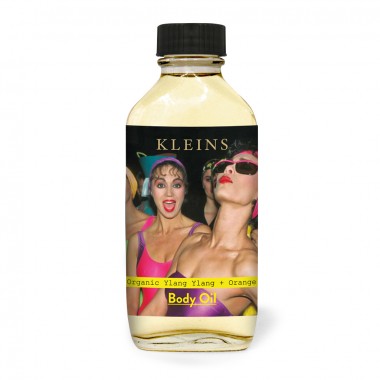 Product Code:
KL-BodyOil-LifeParade
Availability:
In Stock
Price: AU$19.95
Ex Tax: AU$19.95
Kleins Perfumery Life's a Parade Body Oil
Organic Ylang Ylang + Orange
This natural Australian made Body Oil is designed to nourish and scent your body.Design to hydrate and nourish dry skin, apply generously.
This product is made from sustainably sourced, vegan friendly ingredients.
Made by Kleins Perfumery in Melbourne, Australia.
Series: Rennie Ellis by Kleins Perfumery, combining Australian made products with images from Melbourne's most famous social photographer of the 70's and 80's, Rennie Ellis.
'Life's a Parade' - Melbounre, 1985 - Rennie Ellis
Size: 100ml
Write a review
Your Name:
Your Review:
Note: HTML is not translated!
Rating:
Bad
Good
Enter the code in the box below: